The "Selvaggio Blu" in Sardinia is the most beautiful but also the wildest trekking in Italy. Come with us on this spectacular adventure to the east coast of this beautiful Mediterranean island.
The Selvaggio Blu, the trekking par excellence in Sardinia, is a Mediterranean hike along the secluded coast of Sardinia with a high level of adventure, with via ferrata passages and abseiling points. Campfire romance and sleeping under the stars included. Climbing skills not necessary.
Soak up the sun again before winter
Swimming in the still warm Mediterranean Sea
Campfire on the beach and sleeping under the stars
Dates and prices Selvaggio Blu 2023
I Date: September 30 to October 7, 2023 (Saturday to Saturday)
II Date: October 7th to 14th, 2023 (Saturday to Saturday)
III Date: October 14 to 21, 2023 (Saturday to Saturday)
Price: 1,340 including organization, logistics, boat trips, meals, and mountain guidance
Services: Organization and mountain guidance, 2 x apartment or hotel accommodation in a double room, 5x overnight stay in a two-man tent or star tent, provision of food and water by sea, local transport.
The number of participants is limited to 8 people.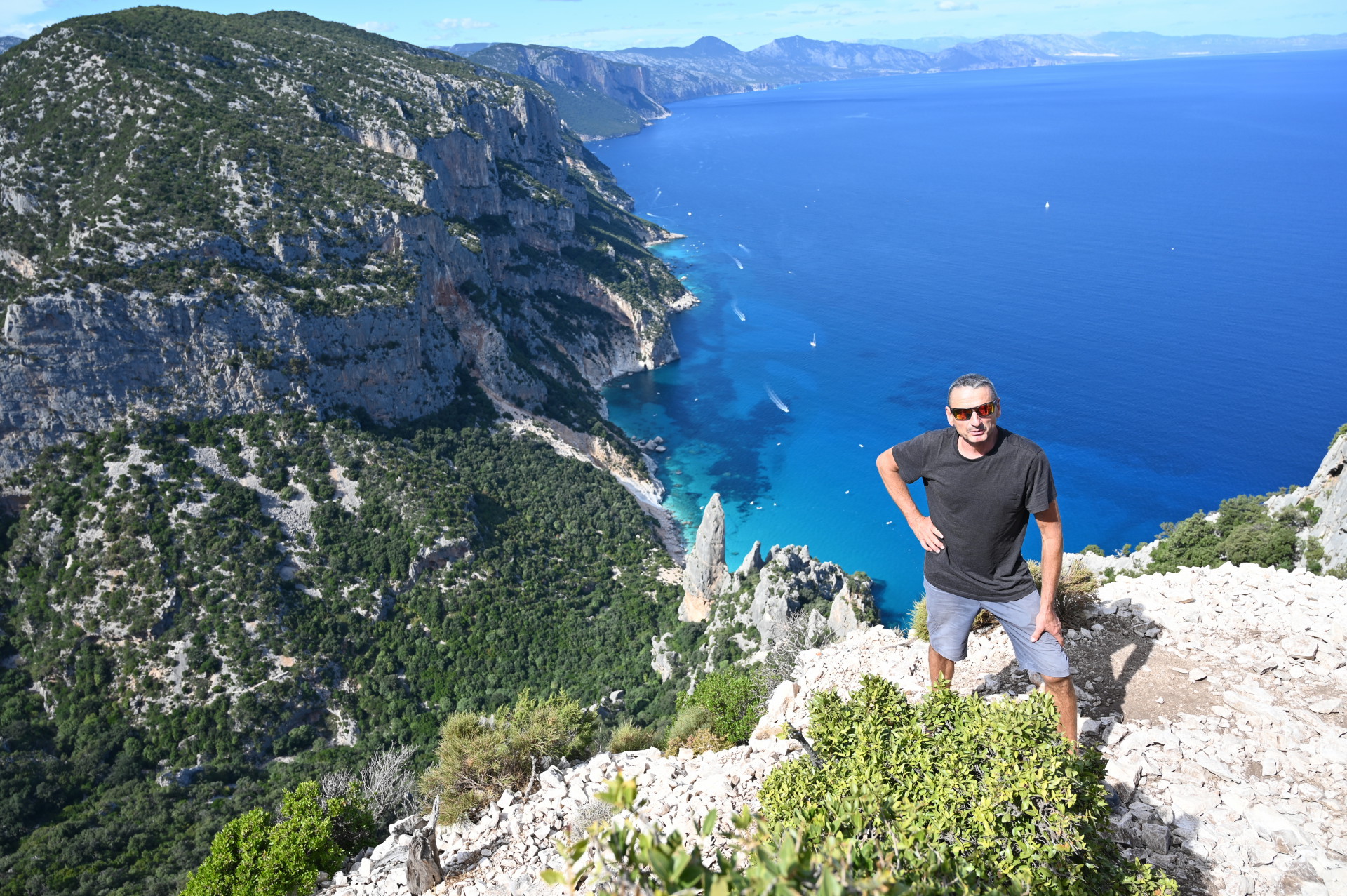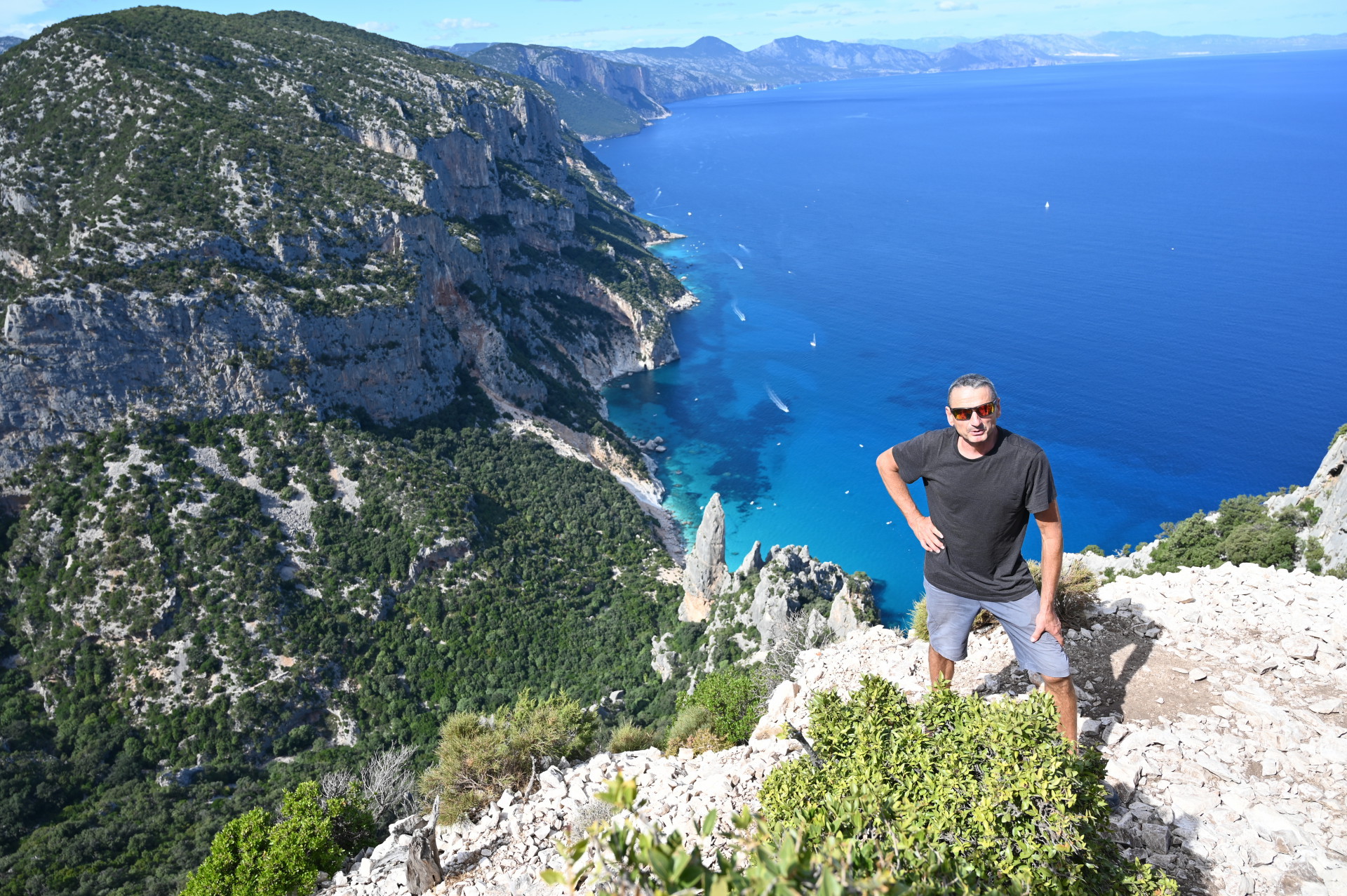 Ability and fitness requirements for the Selvaggio Blu
Required is safe walking in sloping, pathless terrain, sure-footedness and fitness for 5 to 6-hour hikes. You should also have your fear of heights under control. Climbing skills are not absolutely necessary. Also, you need to bring willingness to adventure and team spirit.
The Selvaggio Blu
The secluded route runs along a stretch of coastline on Sardinia's east coast, which is only accessible from land in a few places. Experiencing nature without crowds is guaranteed. The provision of food, sleeping bags and luggage is expensive and is done by boat from the sea.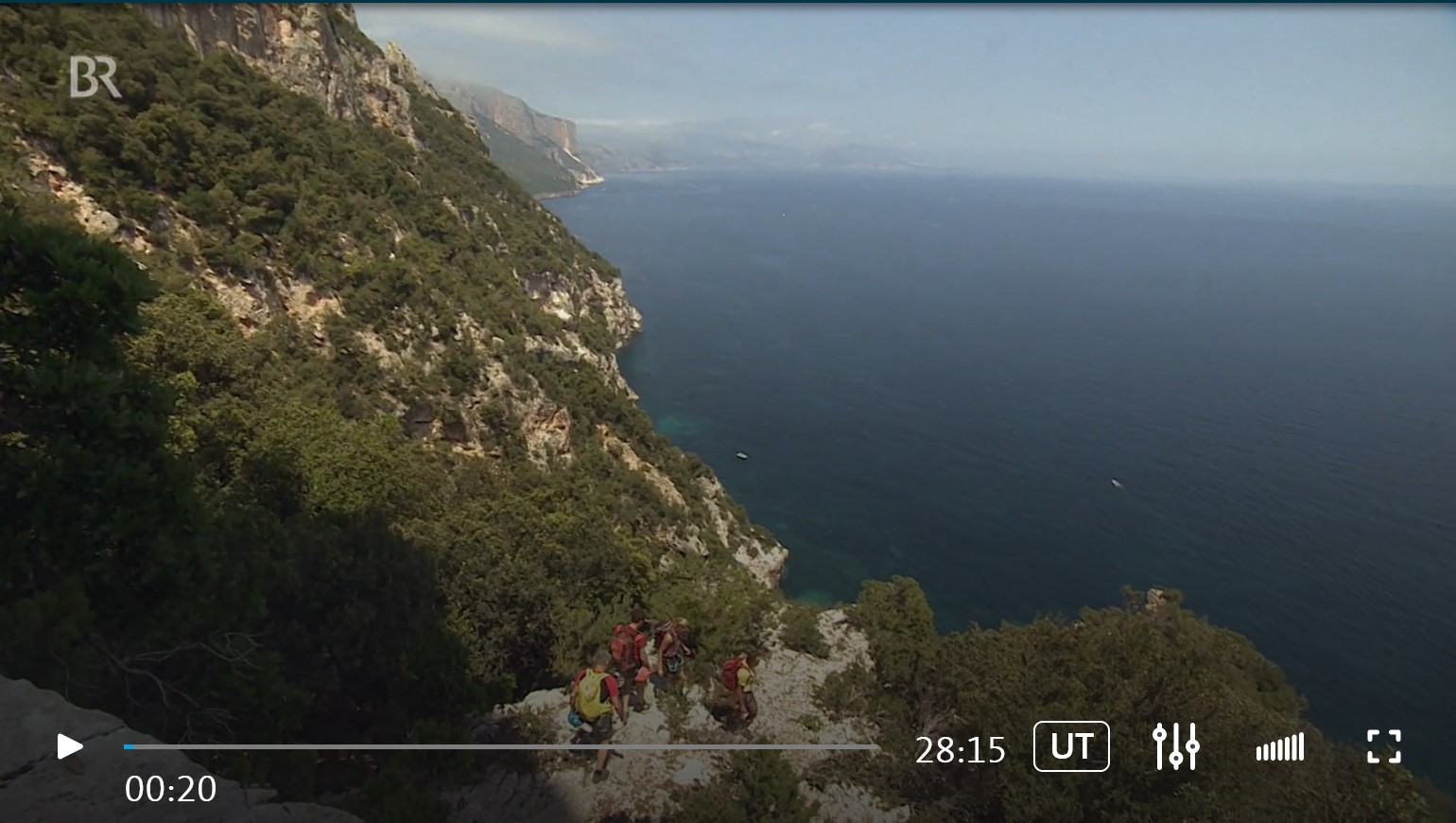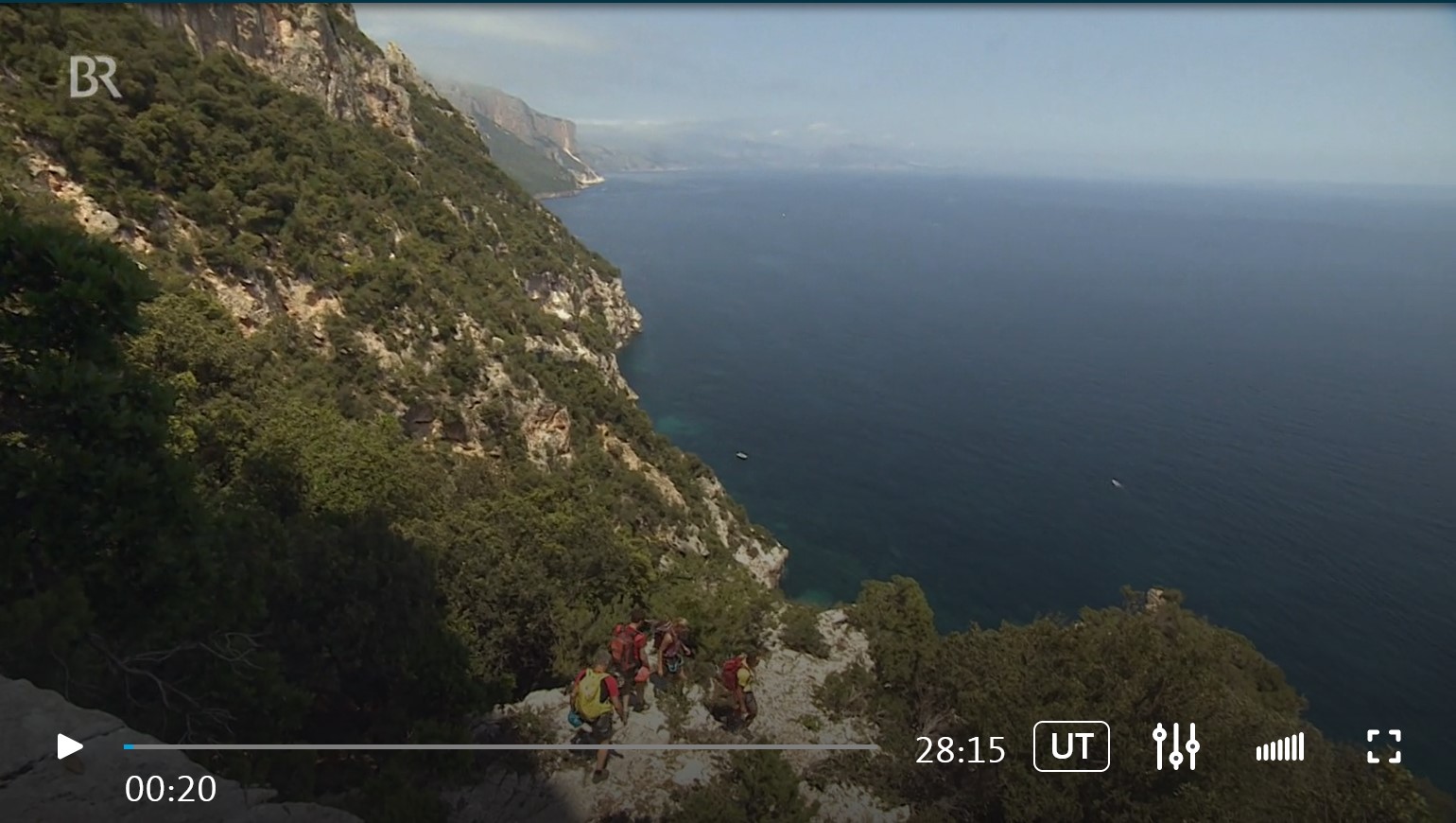 Arrival by ferry from Livorno
The best connection is on Saturday from 9:00 to 16:30 with Corsica Ferries from Livorno to Golfo Aranci. Then, depending on traffic, it's 2 to 3 hours by car to Santa Maria Navarrese. Return again on Saturday from Golfo Aranci to Livorno, 10:00 a.m. to 6:00 p.m.
Arriving by plane
There are several suitable direct connections from many European airports to Olbia. Then, depending on traffic, it's another 2 to 3 hours by taxi to Santa Maria Navarrese.
We will help organize the journey from the ferry port and airport to Santa Maria Navarrese. Be it in the vehicles of the participants, who arrive by ferry, or with the taxi, which is shared.
Meeting Point
No matter how you arrive, we always meet on Saturday evenings in Santa Maria Navarrese in our apartment or our hotel. More details you will receive with your travel documents.
Equipment for the Selvaggio Blue
Light hiking clothing
High hiking shoes or low approach shoes
Sandals or flip-flops
Rain jacket "Goretex"-jacket
Light down jacket
Short pants, long pants
Merino socks
30 liter backpack
Harness
Abseil device (Eight, Tuber or HMS karabiner)
Via ferrata set
Climbing helmet
Sleeping bag
Sleeping pad
Drinking bottle
Bikini or Swimming trunks
Hand towel
Headlamp
Sunglasses
Sun cream
Sun hat or shield cap
Toilet stuff
Pocket knife
Power pack for mobile phone and camera
Photos: Mountain Guide Josef Hilpold and Paul Held